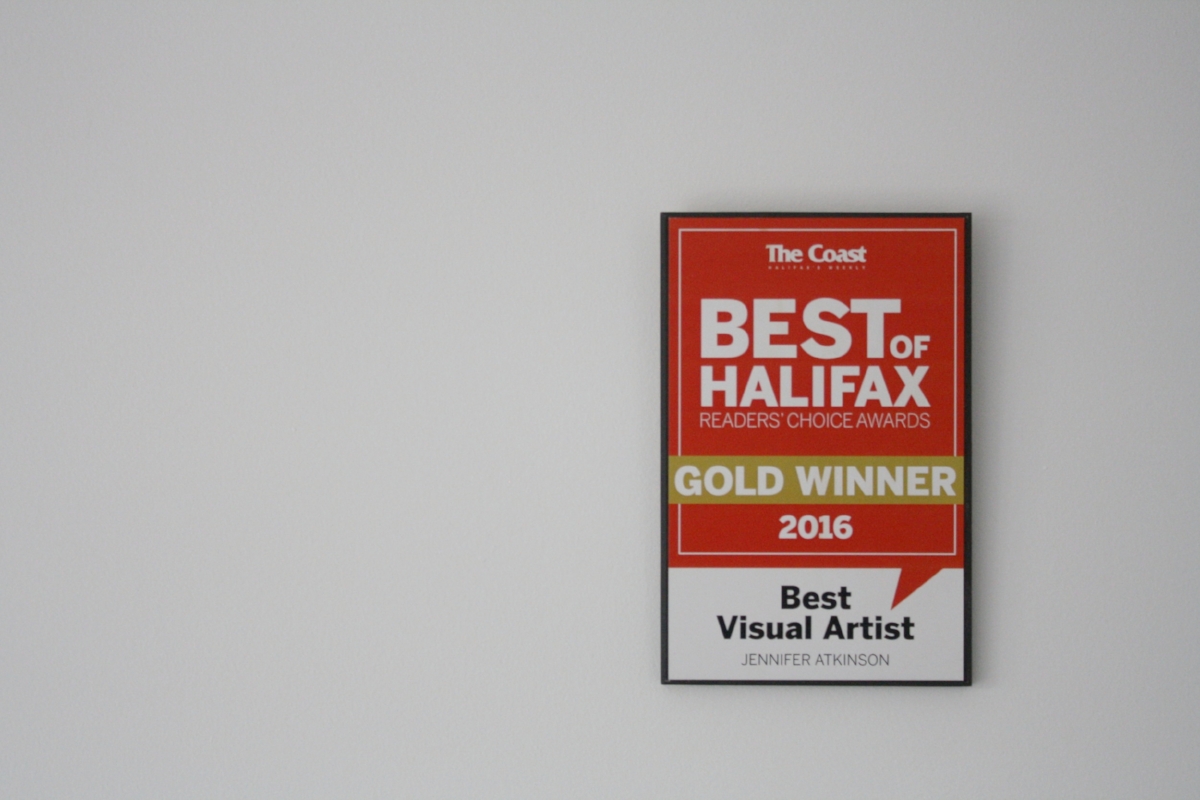 About Me
Nature inspired acrylic and oil paintings. High quality artwork styles such as, impressionism, abstract art and landscape paintings. Wall art, home decor, and art prints!
Jennifer Atkinson is an Acrylic & Oil painter. My subjects are nature inspired and translate into an impressionistic and abstract painting style. She celebrates all things creative and can be seen through social media sharing her life of art, coffee drinking, cooking and nature exploration.
I also offer commission work so please feel free to contact me for custom artwork!
A lot of work and thought goes into my art. It isn't just about the colour schemes, or subjects themselves. It's about embracing something within myself authentically and putting that on a visual platform as an expression of my inspirations, passions and beliefs. The soft, peacefulness of nature and life is what gives me a reason to paint.
 
Jennifer was born and raised in Halifax, NS and has been creating artwork since the time she could grip a crayon. It's evident with a simple glance at her artwork that she is passionate about colour. Her expert, choice of bold, vibrant yet calming colour schemes easily draws the attention of art lovers. Her style is eclectic and varies from nature inspired abstracts, landscapes, floral compositions along with her ever so popular pet portrait commissions. In the last four years of her art career, Jennifer has sold over 200 original pieces, designed album covers, worked on murals, and was awarded gold in The Coast's annual Best of Halifax Readers Choice Awards for Best Visual Artist